Bicycle Accident Lawyer Sacramento
Have you or someone you know been injured in a bicycle accident? Get the legal help you need by contacting the Law Office of Olga A. Koplik, PC in Sacramento | Placer.
Schedule a Consultation Today
We'll Help You Get Back On Your Feet
More and more people are choosing to pedal their way to work or to run errands as a healthier alternative to stay in shape. Unfortunately, sharing the road with motorists can be dangerous, but bicyclists have rights. If you've been in an accident, contact our law office. We'll review your case to see if you may be able to receive compensation. Give us a call today!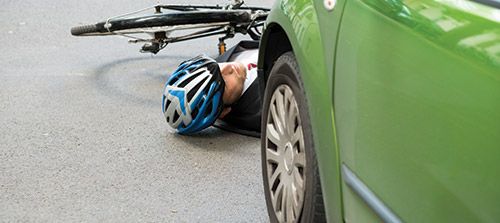 Why you need a bicycle accident lawyer
Get professional and objective legal advice

Get help gathering documentation for your case

Bicycle laws can be complicated and vary by state

Help determine cause — whether it be another driver, road conditions or something else

Have someone who will fight for you and your rights

Have peace of mind knowing you have an experienced lawyer in your corner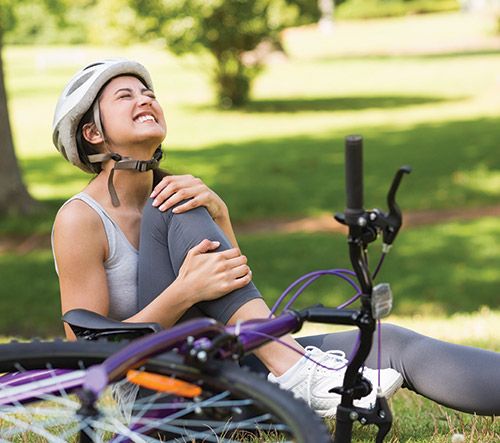 Bicycle Accident Lawyer
According to a report published by People For Bikes, almost 50% of Americans want to ride their bikes more often. Nearly the same number of people also worry about being hit by a car. As more and more bicyclists take to the streets, states have responded by creating more bicycle lanes, and establishing laws that pertain specifically to bicyclists. Unfortunately, motorists don't always give bicyclists the respect they deserve. In most states, bicyclists have essentially the same rights and responsibilities as any other vehicle driver. However, some motorists have been slow to recognize this.
The majority of bicycle accidents are caused by motorist negligence and distracted driving. Unlike an accident involving another vehicle, when a car strikes a bicyclist, the injuries sustained are often much more serious. Before you call the insurance agency, make sure to call someone who is going to advocate for you and help you get the compensation you deserve. Insurance companies will often try to avoid payment or only cover a small amount of your true expenses. A bicycle accident lawyer can help assess the extent of your injuries and the cost of all of your medical bills. They will also take into account whether or not you'll be able to return to work when determining how much your case is worth. Don't sell yourself short. You shouldn't have to pay for another person's negligence. Contact someone who can help.
Call the Law Office of Olga A. Koplik, PC
We understand that you want your life to get back to normal as quickly as possible, but depending on the circumstances of your accident, you may have a long road ahead. Even if your accident was a minor one, if it was caused by negligence, the responsible party shouldn't be allowed to just walk away. If you need a bicycle accident lawyer, contact the Law Office of Olga A. Koplik, PC. We will review your case and answer any questions you may have. Bicyclists have rights. Let us help you fight for them.