Top-Notch Dog Bite Attorney
Representing Your Injury Case in Sacramento
Contact Us Today!
Call Us if A Dog Turns from Friend to Foe
Most of us love dogs. As man's best friend, they are loyal, kind, constant companions, and provide stress relief that most of us need and crave. However, not all dogs are naturally friendly, and even a normally friendly dog can get scared and lash out.
The Law Office of Olga A. Koplik, PC. in Sacramento offers representation if you've been bitten by a dog. In the state of California, dog owners are legally responsible for bites and other injuries caused by their pets. When you've been bitten, we can help. Contact us today to schedule a consultation!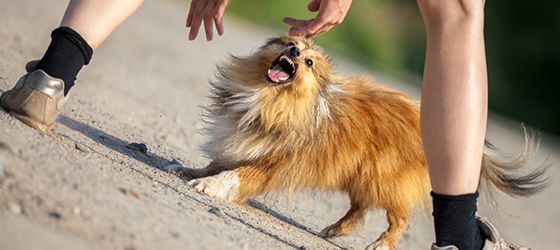 STEPS TO TAKE IF YOU ARE BITTEN BY A DOG IN SACRAMENTO
Stop the bleeding by pressing on the wound with pressure
Wash the wound with soap and water
Apply an antibiotic cream
Wrap up the wound
See a doctor is the bite is severe, or you need stitches to close it
Watch for signs of infection
Call a dog bite lawyer if warranted
Don't fight your case alone, we are here to help!
The Law Office of Olga A. Koplik, PC. puts more than a dozen years of experience to work on behalf of our clients, and we're proud to offer legal advice and representation that's knowledgeable and ethical. If you have a legal matter in dispute, contact us online or by phone today!