Sacramento Personal Injury FAQs
Do You Have Questions About Personal Injury?
When you have been injured through no fault of your own, the weeks and months following the accident can feel overwhelming. Not only are you recovering from an injury, but you may also be navigating the complexities of insurance and medical bills. The team at our personal injury law firm in Sacramento are here to answer your questions and help you get the compensation you need to recover from an unexpected injury. Below we have answered some of the most frequently asked questions regarding personal injury law in California. Feel free to contact our firm if you have any additional questions about your unique situation to schedule a consultation.
---
Do I really need an attorney to pursue my personal injury case?
​There are some people who have attempted to pursue their own personal injury cases, but this can be very difficult, especially if this is your first collision. You will be up against seasoned experts from the insurance companies who may attempt to compensate you for less than the actual value of your case. Handling your own personal injury matter is like attempting to give yourself a haircut. You could probably do it, but the results will likely be undesirable.
---
Contact Us Today!
How long will it take for my personal injury case to resolve?
​The length of a personal injury case, from beginning to end, is oftentimes determined by the severity of the injuries and how long it will take to fully recover from the injuries. If the injuries are very minor and there is enough insurance to cover the full extent of the injuries, the case could be resolved within just a few months. If the injuries are very serious and there is little insurance money to recover, the case can also be resolved quickly. However, when there are major injuries, insurance disputes, disputes over fault, and prolonged medical treatment, personal injury cases can last substantially longer, sometimes ever years. Working with an experienced personal injury lawyer can make the process go as smoothly as possible.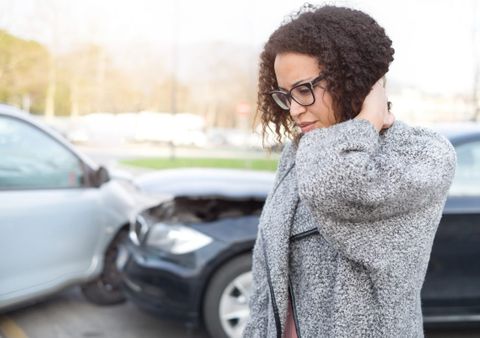 What am I entitled to in a personal injury action?
​In a personal injury action, you are entitled to the following:
Out-of-pocket expenses
Vehicle repairs
Fair market value of your vehicle
Vehicle rental expenses
Compensation for loss of use of your vehicle
Reasonable medical expenses (past/present/future)
Loss of earnings (past/present/future)
Pain, suffering, and emotional distress
​**The at-fault party of insurance is not responsible for your attorney's fees and costs.
Can I sue if I was partially at fault?
Even if you believe you were partially at fault, you could still recover financial damages from someone else who bears greater negligence than yourself in the accident. As long as you are 49% or less to blame, you have options for seeking compensation.
Will I have to go to court for my personal injury claim?
​Many people wonder if they will have to go to court to receive a financial settlement for an injury, but the truth is that many personal injury cases are settled out of court through negotiations. It all depends on whether the other party or their insurance will make a fair offer.
Should I be seen by a doctor?
​If you were injured in the collision, you should seek medical attention which would be appropriate for your injuries as soon as possible. With some types of injuries, you may not experience any pain or discomfort for a day or two following the collision. In any event, it is best to use common sense. If you are in fact injured, the sooner you seek medical treatment, the better off you will be in the long run.
Who pays for the doctor bills?
​In personal injury cases, many doctors will take a case on a lien basis. This means that the doctor will not require any monies from the patient during the course of treatment, but will wait until the settlement of the case to get paid. If liability or cause of the accident is undetermined or is questionable, it is sometimes best to use your private medical insurance for all of your medical needs. Assuming that it is determined that the at-fault party is responsible for the accident, the insurance company for the party will be responsible for all collision and medical needs, up to the insurance policy limit. Assuming that it is determined that the at-fault party is responsible for the accident, the insurance company for that party will be responsible for all reasonable medical expenses incurred. Insurance companies are unlikely to pay for medical reports or records reviews, treatment that was not related to the collision, medical expenses which are unreasonably high, or for unnecessary medical exams. Your doctor should consult with your attorney regularly in order to make such that the medical expenses being incurred are reasonable and customary.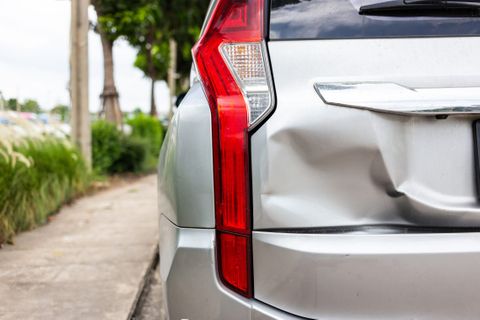 When should my personal injury claim be filed?
Under normal circumstances, California law provides for a two-year statute of limitations in most personal injury cases. This means that you must file your personal injury claim within two years of the date of your injury, or a reasonable period of time from the discovery of the injury. However, certain types of personal injury cases may call for a shorter or longer period in which a claim must be filed. For example, when minor children are involved, the statute of limitations may run longer. On the other hand, claims against government agencies must be filed within six months of the injury. In addition, a notice of claim must be filed with the public entity before being filed with the superior court. No matter what your injury may be, it is important to understand each case is different and that a personal consultation with an experienced personal injury attorney is always advised.
How much is my case worth?
Prior to reviewing all of the evidence in a personal injury case, it is nearly impossible to accurately predict the true value of your case. There are some lawyers who will "ballpark" the case, which is a mistake and misleading. Until all medical documentation has been reviewed, photographs examined, liability determined, loss of earnings determined, and future need for medical care and expenses are evaluated, the value cannot be determined. In other words, all facts and evidence of a case must be at the disposal of your attorney in order to make a clear, informed and professional opinion.
How much are the attorney fees in personal injury cases?
​In a personal injury matter, attorney fees are contingent on a successful recovery. This means that is you do not recover through a settlement or verdict, then you will not be charged. If you do recover, we charge a percentage on your case. We discuss the details of this arrangement with you during our first conference. Assuming there is an agreement between you and our firm, we will represent your interests through settlement and/or trial as necessary.
Should I accept the insurance company's settlement offer?
​Insurance companies will often try to offer an insufficient settlement amount to conclude a case quickly and cheaper. Before accepting any settlement, make sure you consult with an experienced personal injury attorney to ensure that you are getting a fair settlement amount.
Do I need to let my auto-insurance provider know that I am working for Uber, Lyft, or other similar transportation services?
​You absolutely do. Your personal auto insurance policy may not provide coverage for you if you drive for a service like Uber or Lyft. This is because your personal car insurance policy has a list of exclusions, and they often include "driving-for-hire." If you are driving for Uber or Lyft or a similar service, you should check with your insurance company to confirm whether your policy covers this form of "commercial driving." If it does not, you will want to consider purchasing supplemental commercial auto insurance. Do not wait until you are involved in an auto collision to discover that you were driving in violation of California Vehicle Code Sec. 1602 and there is no policy to cover your damages.
Don't fight your case alone, we are here to help!
The Law Office of Olga A. Koplik, PC. puts more than a dozen years of experience to work on behalf of our clients, and we're proud to offer legal advice and representation that's knowledgeable and ethical. If you have a legal matter in dispute, contact us online or by phone today!