Premises Liability Lawyer
Have you been injured because of an unsafe condition on someone else's property? Contact a Sacramento | Placer personal injury attorney who can get you the justice you deserve.
Hire a Personal Injury Lawyer Who Will Fight For You
Property owners have the responsibility of ensuring their property is properly maintained and reasonably safe. If you've sustained injuries while on someone else's property and believe the owner should be held responsible, contact the Law Office of Olga A. Koplik , PC of Sacramento | Placer. We'll take the time to understand the circumstances of your case and put together a strategy to help you recover the compensation you deserve.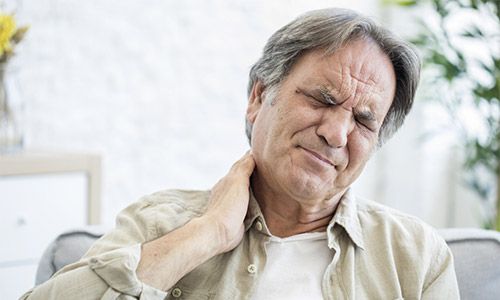 How a Personal Injury Lawyer Can Help
Understand complex premises liability laws
Assist with gathering the documentation needed to build your cases
Investigate your claim and interviews witnesses
Will stand up for you to prove negligence occurred
Get you the maximum compensation for your pain and suffering
Represent you in a court of law
Personal Injury Law
There are many different types of premises liability cases, but all of them involve a situation where a property owner was aware of an unsafe condition, but failed to take the proper steps to fix it. If you've sustained serious injuries like broken bones, lacerations, head, neck, or back injuries, or paralysis because of someone else's negligence or failure to maintain their property, you shouldn't have to suffer alone. It's important to retain the help of an experienced premises liability lawyer right away. Even if you don't think that you've been hurt that badly, some injuries can get worse over time causing you prolonged pain and suffering. Plus, you're likely going to incur thousands of dollars in medical bills and your injuries may even prevent you from working.
How do you know if you have a case? The only way to know for sure is to contact a lawyer and schedule a consultation to discuss the details of your accident. Here are just a few examples of some typical premises liability cases:
Slip and fall
Animal attacks/Dog bites
Swimming pool accidents
Inadequate building security resulting in assault
Elevator accidents
Inhalation of toxic fumes
Ceiling collapse
Defective stairways
Building code violations
Contact Olga A. Koplik
Looking for a Sacramento personal injury attorney who is on your side? Our office provides a wide range of services pertaining to family law and personal injury. If you've been injured on someone else's property and it wasn't your fault, you need the help of a Sacramento personal injury attorney. Contact the Law Office of Olga A. Koplik today to set up a consultation.
Don't fight your case alone, we are here to help!
The Law Office of Olga A. Koplik, PC. puts more than a dozen years of experience to work on behalf of our clients, and we're proud to offer legal advice and representation that's knowledgeable and ethical. If you have a legal matter in dispute, contact us online or by phone today!