Child Custody & Move Away Cases
Are you or your ex relocating to a new area? Contact The Law Office of Olga A. Koplik, PC in Placer to learn how child custody can be affected when one parent moves away.
Contact Us Today!
What Are Move Away Cases?
When parents divorce, the court will decide on child custody and visitation rights. However, oftentimes a parent may choose to move away to be closer to family, start a new job, or just start over in a new location. When this happens, the current custodial agreement may need to be changed and this is considered a "move away" case. If you are planning a move or are concerned that the other parent may want to move away and take the children with them, talk to attorney Olga A. Koplik to make sure your new parenting plan protects your parental rights and your ability to continue to bond with your children as much as possible.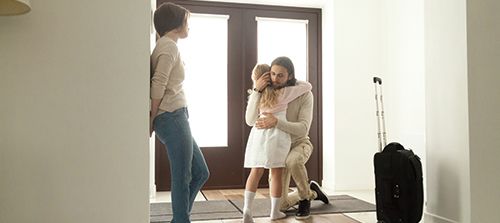 Reasons for a possible change in custody:
Distance of the move
Reason for the move
Age of the child
Child's relationship with their parents
Child's wishes
Relationship between the parents
The child's need for stability and continuity
The child's ties to the community, school and activities
Can a Parent Move Away With a Child?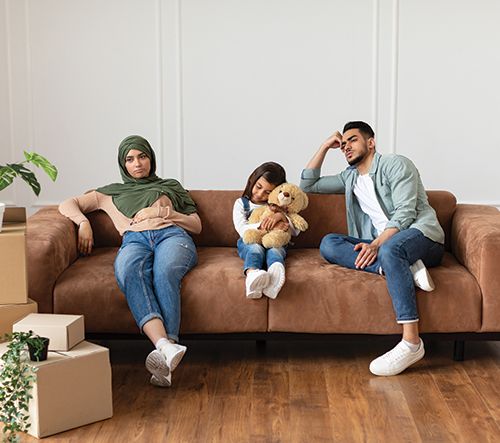 Move away cases can be extremely complex, but the main question that parents have is whether or not they can move away with their child if they choose to do so. The fact is, the court cannot prevent "you" from moving. A parent can move wherever they want, however, the question is can the child move with them. The short answer is, "it depends' '. Without an agreement of the parents, the moving parent has to petition for the court's permission to allow the child to move with him/her to the new desired location. The court's will first have to establish whether the move is in the best interest of the child. The goal of every move away case is to ensure a healthy and stable relationship with the none-moving parent and what allows the non-moving parent and child to maintain their bond.
Because there are so many factors that may influence a court's decision on whether or not to alter custody in a move away case, it's important to seek help from an experienced lawyer if you or your ex is considering a move. In the State of California, a parent must provide written notice if they are planning to relocate for more than 30 days with a child. This notice must be given well-enough in advance to allow the non-moving parent the opportunity to either agree to the modification of the custody agreement or petition the court to stop the move-away.
Contact The Law Office of Olga A. Koplik, PC
Divorce is hard enough, but anytime children are involved, it makes things all the more difficult. Make sure your rights and the rights of your children are protected if you or your ex are planning a move. Contact The Law Office of Olga A. Koplik, PC in Sacramento | Placer for help with a move-away case, or for guidance on child support modifications, guardianship, or any other post-judgment modifications.
Don't fight your case alone, we are here to help!
The Law Office of Olga A. Koplik, PC. puts more than a dozen years of experience to work on behalf of our clients, and we're proud to offer legal advice and representation that's knowledgeable and ethical. If you have a legal matter in dispute, contact us online or by phone today!