Knowledgeable Grandparents' Rights Attorney
Offering family law legal services in Sacramento and Placer County that help grandparents explore and fight for their legal rights.
Contact Us Today!
Know Your Rights as a Grandparent
You play an important role in your grandchild's life. This special relationship doesn't have to come to an end simply because your grandchild's parents get a divorce. In fact, under California law, you may be entitled to visitation or custody rights depending on the situation. To preserve your relationship with your grandchild, it is imperative to work with an experienced grandparents' rights attorney. Olga A. Koplik has years of experience helping individuals just like yourself and our office is happy to help you explore your legal rights. Contact us today to get help with your grandparents' rights matter in Sacramento or Placer County.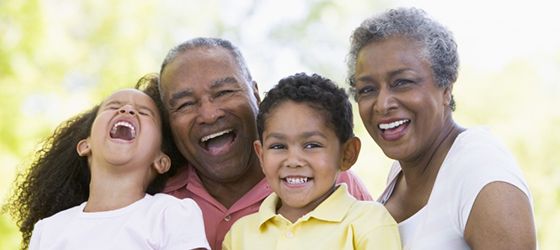 Why Hire Us for Your Grandparents' Rights Case?
More than 10 years of experience fighting for grandparents
Ensure the health and safety of your grandchildren is a priority
Understand the full scope of your rights under California Law
Protect your rights to visitation and custody requests
Get help filing the needed paperwork for your case
Sacramento Grandparents' Rights Attorney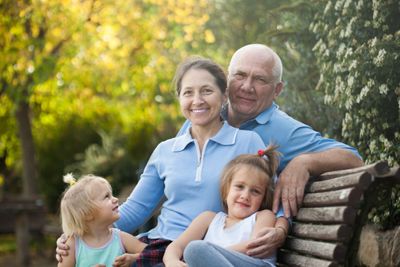 Grandparents Have Rights Too
As a grandparent, you're an essential member of the family. In addition to providing emotional support and the wisdom gained from years of life, you also might provide significant childcare and financial services. But what happens if the parents of your grandchild get divorced? Do you have the legal right to see them? If you genuinely have a good reason to believe the parents are unfit to care for them, can you request custody? These are just a few of the questions that can be addressed by working with an experienced grandparents' rights attorney.
Experienced Grandparents' Rights Attorney
Ordinarily, grandparents simply cannot assert their legal rights while the parents of the grandchild are married. However, here in California, there are some circumstances in which a grandparent can take legal action to enforce their rights, including:
If the parents of the grandchild cannot be found
If the parents do not have physical custody of their child
If one or both parents is incarcerated
If the grandchild has been adopted by a step-parent
If the parents have psychological conditions that prevent them from safely caring for their child
If the parents have drug or alcohol abuse issues that render them unfit to care for their child
A parent teams with the grandparents to file a legal claim for visitation or custody
Contact a Sacramento Grandparents's Rights Attorney
Since the state of California recognizes and tries to preserve the bond between you and your grandchild, you have rights, and the Law Office of Olga A. Koplik, PC. can help. With more than a dozen years of experience, we'll help you fight to keep your grandchildren safe and preserve the bond you have. Contact a grandparent's rights attorney online or by phone today.
Don't fight your case alone, we are here to help!
The Law Office of Olga A. Koplik, PC. puts more than 20 years of experience to work on behalf of our clients, and we're proud to offer legal advice and representation that's knowledgeable and ethical. If you have a legal matter in dispute, contact us online or by phone today!